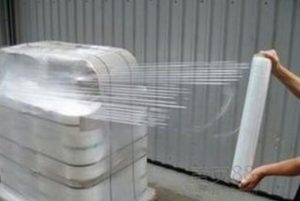 Do you know the best way to reduce product damage? If you still don't know, we can also know that the best way to reduce product damage is to use the right stretch wrap properly.
Do you know what the easiest, fastest, cheapest way to improve on these causes is? After our verification, stretching packaging is the best method. If that's not enough, the more effective stretch packaging is also "low-hanging fruit" or "Band-Aid," which is more effective in stretching and packaging to mitigate or compensate for other major damage methods. Therefore, you should make an effective stretch package for your product!
If you're shipping a stretched-out tray, unless you have evidence to the contrary, do you know what your success rate is? In general, it is no more than 99.5%. Even if you're up to 99.5%, that's not good enough. Usually, you lose a lot of money on average, about $50 to $500 per truck, and you need to keep your money on the table.
In other words, a $100 million company loses half a million dollars a year, but we all know that these losses are avoidable transportation losses. To make up for this loss is our goal. How many more products will it need to sell for this purpose?
Reducing transport loss by 50% is our aim. For the sake of
A waste of money can't happen again. In fact, there are low-hanging fruits. What are your criteria? It doesn't have to be 50 percent. If you have lean processes and principles, typically 50% or more loss and waste will be reduced.
You can use a more effective stretch wrap and take the first step at the same time, making your shipping losses greatly reduced. Now you can start to recover the lost dollars. It's very helpful to increase your profits.