Do you know any harm in the damaged products?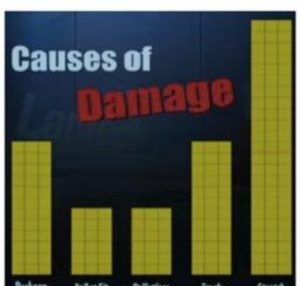 Do you know any harm in the damaged products? Do you know what the bad effects are? In fact, we can judge by experience that it can have a negative impact, for example, it can hurt your company's profits.
Do you know what the stretch film does? It can fix the product and packaging on the tray. At the same time, it can help companies to reduce losses, which are usually caused by damage to products caused by transport losses.
But when the load fails, and the damaged products need to be processed, the impact factor is a lot. For example, it will be affected by the receiving end. At the same time, the entire supply chain may be affected. This is a bad situation.
First, we can make a hypothesis that a manufacturer often sends less than a truckload of goods. If there is any damage to their pallets and unusable conditions, at least for the consignee, do you know what it means? As we all know, it may not be equal to large freight charges. However, the important link between the shipper and the customer is still possible.
Do you know what the consequences might be? It could put relationships at risk, and the shipper's loss of customers and income would also occur. Not to mention, if their customers can't buy the product, do you know what their customers will make? It is likely to go elsewhere. So, for their sales, their sales could be hurt. And, as we can see, the damage could be huge.
For small vendors, do you know what the "butterfly effect" of wrong deterrence might lead to? Once that happens, product damage and shipping losses will occur. The end result is to erode any profits they may receive from their customers. This is a terrible result. Do you know what the small supplier will respond to? They are more dependent on each shipment of safe goods. Their brand image is important, and their brand image is heavily dependent on shipping companies, but it really depends on their stretching packaging and stretch film. So, we can see that the stretch wrap and stretch film are really important for the maintenance and protection of the products!