Do you know what you care about?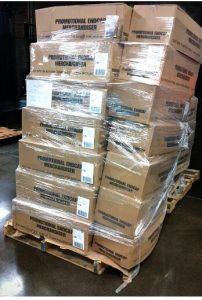 Do you know what you care about? Is delivery loss your concern?
Whatever products you do, they are important steps for packaging and shipping. And both of these steps have a big impact. In fact, we can see that your products are made by yourself. At the same time, you bring them to market with enthusiasm. But putting it on your client is something you shouldn't do. In fact, we all know that in this regard, we have had years of packaging and protection experience – products from A to B are our targets without scratch. One of our most conservative secrets is the square package…
Loss, profit. Now let's look at the relationship between loss and profit.
Usually, a great manufacturer's stimulus comes from shipping their products through shipping. But you can also see that some things always go wrong. In general, these destroyed products will be sent to customers, so the end result is that they won't make any money. Many businesses take early calculations for losses, and in general, they calculate a loss of one or two percentage points in advance. In fact, it has a big impact on margins. But why? Why don't they focus on the perfect packaging and protection that makes your precious cargo secure? At the same time, will it keep your customers in good shape? Generally speaking, if you can reduce your losses during transportation, your profits will continue to rise.
In the square
As we all know, this may sound strange, but the first thing that starts with packaging is the delivery of the damage. Do you know what the function of this situation is? It can provide maximum protection during transportation. For this reason, we know that it is very important to construct the box in a square way. You know what that means?