It is impossible to dispose of a single tray of damaged goods.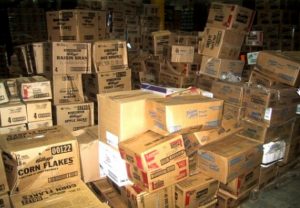 It is impossible to dispose of a single tray of damaged goods. But the thing to think about is that it happens all over the country every day. If you add up these costs, it will be quick.
In other cases, if we think the damaged products are available, the products will be recycled. Still, labor, fuel, materials and other resources are used by companies because companies need to remove and repackage these items. They then transport the damaged products to a landfill. However, in the Numbers of the home office, we can see that there are still a lot of shipping losses. In addition, we must reorder the damaged products. So we all know that these efforts are repetitive, that people are using additional raw materials because they need to be used to actually sell things that have been produced before.
Of course, we can see that all these rework costs money. Consumers' wallets are the best response, and consumption can be felt. But its impact on the environment is less obvious. Additional fuel, electricity and additional materials and resources need to be used if there is a bad stretch package that causes transport damage, as the problem needs to be addressed. As we all know, if you're dumping damaged products at landfills, they seem to have a more direct impact on the environment, but you need to know that all these additional measures can also cause losses.
It is our purpose to avoid this situation. To achieve this purpose, it is very important for the shipping department to properly use their tensile wrappers. Because they can reach the proper containment. At the same time, they can keep the containment vessel from being damaged. By reducing this loss, we can help to reduce the environmental and financial costs of recycling products that are still available.
The proper restraining force on your load is the main source of loss reduction. Don't want to! We have a deterrent force that can help you.