Automatic PVC pipe packing line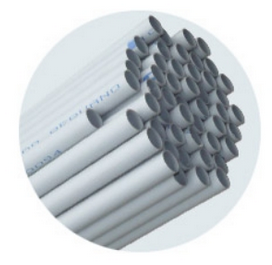 https://www.fhopepack.com/Plastic-Pipe-Packing-Line/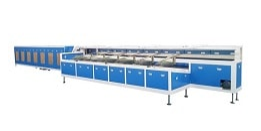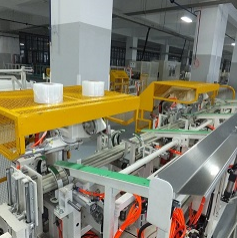 PVC pipe packing line is a solution for PVC production. The solution has two types, including online model and offline model.
The online model can connect to the extrusion line, counting and strapping the pipes automatically and bagging the bundles in the end. Less labor required. Great efficiency. The offline model is set up individually, it's able to pack pipes from several pipe making machines, fast speed and really high capacity.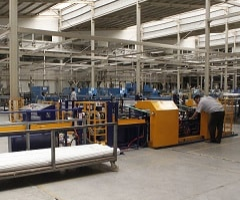 Inquiries from our clients:
Hello, thank for answering me.
I going to explein you what I need. I from Perú, I am study managment and for my last year of carrear I have to give a solution to a problem that a company has, the company is dedicated to the production of PVC pipes.
The problem: the company (
http://www.inyectoplast.com.pe
) says that to pack the big and small pipes takes from 3 to 5 days and then it is sent to different parts of Peru.
Now I would like to know if there is any machine that helps in the packing of pvc pipes, to reduce cost and time.
Please, any kind of information will be useful to me.
I hope you have understood me and can help me.
Re:
Thanks for your reply.
I want to know do you pack the pipes sigly or as bundles?
Could you send me sizes and weight for both single pipes and bundles?
We have many machines which can be used to pack PVC pipes, I don't know which one fits you the most.
Best regards
Tao